General Information
Congress Dates
July 12-16, 2022
Congress Type
Virtual World Congress
Language
The official language of the congress is English and there are no translation facilities.
Time Zone
Time zone of the conference is South African time zone which is 2 hours ahead the Greenwich Mean Time (GMT+2).
Any time details shown on the congress programme are given according to this time zone.
Certificate of Attendance
A post-congress survey will be sent to all participants after the congress via e-mail. By filling in this survey and submitting, participants will be able to download their certificates of attendance as pdf documents.
Certificates for Presentation
The presenters of oral and poster abstracts will be eligible to get a certificate of presentation after completing their presentation. These presentation certificates will be sent to the presenters upon request after the congress.
Congress Organising Secretariat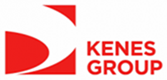 For registration inquiries:
Ms. Pinar Eresici, Registration & Accommodation Manager
Phone: +41 22 9069159 Ext: 980 | E-mail: peresici@kenes.com
Ms. Neyir Utugen, Registration & Accommodation Specialist
Phone: +41 22 9069159 Ext: 982 | E-mail: nutugen@kenes.com
For scientific inquiries:
Ms. Melis Angelini, Scientific Programme Coordinator
E-mail: mangelini@kenes.com
Ms. Mojca Rodic, Scientific Programme Coordinator
E-mail: mrodic@kenes.com
For sponsorship/exhibition inquiries:
Mr. Daghan Sivaci, Industry Liaison & Sales Specialist
E-mail: dsivaci@kenes.com
For general inquiries:
Ms. Pinar Akbulut, Senior Project Manager
E-mail: pakbulut@kenes.com