Sister PICU Program
With a burning desire to help improve the quality of pediatric critical care in developing countries so that more and more precious children's lives are saved, WFPICCS collaborates with Children's Hospital Boston to develop a project called Sister Pediatric Intensive Care Unit (Sister PICU).
Sister PICU is a mentoring program, where the nursing staffs at the Children's Hospital Boston collaborate with a sister PICU in a developing country to offer educational, emotional, and technical support through: training, providing educational DVDs and videos, sharing information and solutions to resolve problems, as well as developing and sharing policies and procedures related to patient care.
WFPICCS Sister PICU in Singapore and Cambodia
Partners: Singapore International Foundation (SIF), KK Women's and Children's Hospital of Hong Kong, and National Paediatric Hospital (NPH) of Cambodia.
Key objective: to equip a core group of trainers at NPH with skills and knowledge to train other medical and nursing personnel in the Cambodian government health care system in paediatric emergency care.
Duration: 4 years from 2003 to 2006
Structure:
6 trainings consisted of lectures, skill stations, and mock codes.
2 assessments on skills and theoretical knowledge.
2 observation days on how NPH trainers conducted training for local doctors and nurses.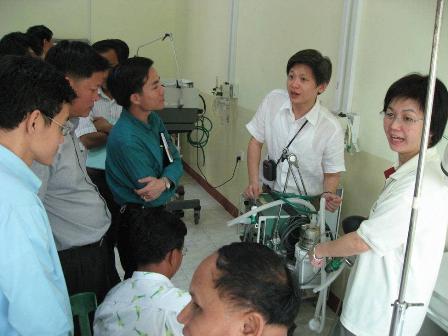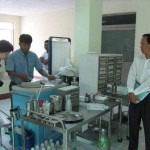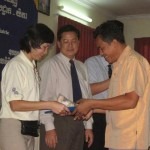 Results: The outcome of the programme was gratifying.
Massive improvement in the facilities and capabilities to manage the more critical cases of Sepsis at NPH.
Significant drop in mortality rate of children going through the Emergency Room (ER) from 1.7% to 1.2%.
Increase in the bed capacity at NPH from 114 to 170 and targeting at 240 in near future.
Strong commitment among medical and nursing personnel to keep themselves updated with quality care practices.
NPH became the WHO training centre for its Emergency Triage and Treatment (ETAT) programme which enables NPH staffs to train the medical fraternity both within and out of NPH.