"Getting Your Hands Wet"
Thanks to the generous support of Fisher & Paykel Healthcare, WFPICCS is able able to organise 3  interactive virtual Research Workshops under the theme "Getting Your Hands Wet". 
These workshops are aimed at individuals wishing to start doing PedsICU research or those who have only just commenced their research journey.   
The first workshop took place on Saturday, 5th December, 2020 following the WFPICCS20 congress and focused on Manuscript writing.  The second workshop took place on the Saturday, 6th March 2021, focusing on Study designs with the third workshop being held on Tuesday, 13th July, 2021 and will zoom in on international Pediatric ICU research.
Session 1 – 5th December, 2020 – Manuscript writing
English
Recording – a partial recording only due the confidentiality around manuscripts.
Spanish
Session 2 – 6th March, 2021 – Study Designs
English
Recordings
partial recordings only due the confidentiality around study designs.
Presentations
Brenda Morrow – Choosing a study design
Brenda Morrow – Research ethics 
Arun Bansal – Randomised Clinical Trials in Resource Limited Settings – Challenges and Solutions
Session 3 – 13th July, 2021 – Zooming in on international Pediatric ICU research
* The introduction of the speakers is not complete on recording one – please find below the bios of the speakers:
We have on this workshop, the Faculty who are the Chairs of the WFPICCS research committee, Jan Hau Lee and Sebastian Gonzalez.  We have been fortunate to have two invited speakers to include in our Faculty for this workshop.   They are Prof. Brenda Morrow from Cape Town South Africa and Prof. Arun Bansal from Chandigarh, India.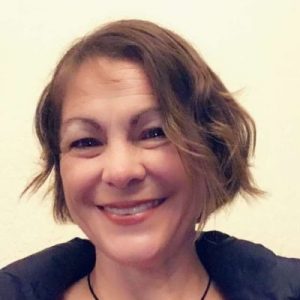 Brenda is a physiotherapist by training, and has a special interest in pediatric respiratory diseases. She is an active clinician-scientist and is engaged in pediatric critical care and pulmonary research, supervision and training across a range of professional disciplines.  She has published over 100 peer reviewed articles and 13 book chapters and been an invited speaker on numerous international and national conferences. She is WFPICCS' president-elect and will take office as president in July 2022. She has been on the organising and scientific committees of a number of conferences, including WFPICCS Istanbul 2014, Sydney 2011, Mexico 2020 and is currently co-Chair for WFPICCS South Africa.
Brenda has been appointed Senior Associate Editor for Pediatric Critical Care Medicine recently and is a regular scientific reviewer for many medical, critical care, nursing and physiotherapy journals.  She is a member of her University's Human Research Ethics Committee.  We welcome Brenda to our workshop and thank her for her time.
We are also fortunate to have Prof Arun Bansal as part of our Faculty today.  He is a Professor in Paediatric Critical Care in Chandigarh India which is in northern India, and he is the general secretary of the pediatric intensive care chapter in India.
Arun is currently working at the Post Graduate Institute of Medical Education and Research in Chandigarh, India where he has worked since 2004.  Arun has a plethora of publications including more than 70 peer reviewed journal publications, and more than 40 Book Chapters. He is also been the Editor on numerous Books.   He has been working on clinical research on neuro-critical care, critical care nutrition, including probiotics and vitamin D, cardio-pulmonary resuscitation to name a few.
We welcome Arun to our workshop and thank him for his valuable time.