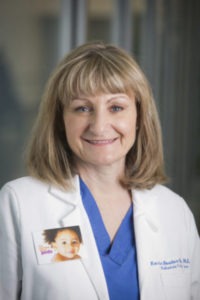 2018 – 2020 HARD Manufacturing – WFPICCS Pediatric Critical Care Research Grant
Winner of the 2018 – 2020 HARD Manufacturing-WFPICCS Pediatric Critical Care Research Grant is Associate Professor Karin Reuter-Rice for the project 'Environmental Sensors in the Pediatric Intensive Care Unit: Examining the Relationship of Light and Sound to Pediatric Sleep and Delirium Risk'. 
Interested in applying for the HARD Manufacturing-WFPICCS Pediatric Critical Care Research Grant?
 Area of Research for Consideration
All areas of research that target the improvement of care of critically ill children, with a particular focus on improvements in the physical environment for patient care.
Some suggested pediatric topics include prevention/treatment of pressure sores, effects of sound/light in the critical care unit, interaction of emerging technologies with sleeping systems and the value of human touch/voice as part of the healing process.
How to Apply
Blank application forms are available here.  Submit the completed application forms to WFPICCS Office by Friday, 18 January, 2019.  Grant value US$10,000.  Applicants will be notified by email of the result of their application.
Applications request the following information:
Information of Principal and Co-investigator (including CV of principal investigator)
Project Information: Title, Lay and Scientific Summary, Key words, patient and public involvement, How will this project advance the care and treatment of critically ill infants and children,
Project Plan: Background, Aim and Objectives, Methodology, Ethical consideration, Expected outcomes and Impact
Dissemination strategy
Management and Governance
Budget Proposal
Application Process
A Scientific Review Board established by WFPICCS will review the applications based on the relevance to the aim of the grant and scientific content, rigour and robustness. A representative from HARD Manufacturing on this Review Board will help in initial screening of  the proposals for their suitability for the subject of research to match with HARD Manufacturing's intent. WFPICCS Board will consider recommendations by the review board to decide the final winners. The whole scientific review process will be coordinated and handled by the WFPICCS Office.
For any queries or comments please contact the WFPICCS Office.
Please note:
By applying grant winners agree to the following:

Present their findings at WFPICCS Congress 2020, Mexico City, Mexico, at their own expense.
Allow WFPICCS and HARD Manufacturing to be able to reference and share research results, including white papers; published research findings; or articles with customers as part of our customer service and sales activities.
Obtain ethics approval for your study – funds will only be disbursed upon the obtainment of ethics approval.
Have access to an institutional account to receive the funds into – funds will not be paid into any other account.
Provide clear financial accounting and at the end of the process provide the donor with an audited account of how the money was spent.
Research should be completed, at the latest, to present at the 2020 World Congress in Mexico City (14-17 June, 2020).
About HARD Manufacturing
HARD Manufacturing Co., Inc., located in Buffalo, New York USA, designs, manufactures, and markets medical cribs/cots for children cared for in the Neonatal Intensive Care Unit (NICU), Pediatric Intensive Care Unit (PICU) and General Pediatric areas of hospitals worldwide. The company is dedicated to providing high quality solutions to help improve the quality of care and wellbeing of the youngest patients.
Additional company and product information can be found on our website at www.hardmfg.com
Grant Winners
2018-2020
Professor Karin Reuter-Rice, Duke University School of Nursing, USA with'Environmental Sensors in the Pediatric Intensive Care Unit: Examining the Relationship of Light and Sound to Pediatric Sleep and Delirium Risk'
2016-2018
Dr Gonzalo Garcia Guerra, Stollery Children's Hospital, Canada with 'MUSiCC: Pilot randomized controlled trial on Music Use for Sedation In Critically ill Children';
Dr Jhuma Sankar, All India Institute of Medical Sciences, India with 'Use of Honey versus Standard Treatment for Pressure Ulcers in Critically Ill Children- A Randomised Controlled Trial'.