PICU SURVEYS & STUDIES
In line with WFPICCS' mission and objectives, we are pleased to promote approved PICC surveys and studies on our website, providing a place for PICU health professionals to learn about new initiatives with an opportunity to participate.
All surveys are approved by the WFPICCS Board before they are promoted.
If you have a survey and study that you would like to have promoted on WFPICCS' website please complete this form and send it to wfpiccsoffice@kenes.com
IMPORTANT: If your survey has been adapted/copied from other surveys, we ask that you show evidence of permission for adaptation.
Please note: Your workplace  firewalls may not allow you to access surveys which are using survey monkey.  Your network administrator would need to add all survey monkey domains and sub-domains for the site to work properly. If this is not possible, please take the survey from your home computer.
The working-group Sustainable Healthcare of the European Society of Paediatric and Neonatal Intensive Care are doing research to describe the current knowledge, attitudes, and practice of healthcare professionals on environmental sustainability in healthcare. This is an important topic as environmental degradation and the well-being of our planet is a growing concern and there is limited research regarding the influence of the health sector. The study questions aim to determine your knowledge about environmental issues and their health impacts; your attitude towards environmental sustainability in general and in relation to healthcare practice within your respective field; your current environmental sustainability practices in your respective professional context; and your attitude towards the implementation of such practices.
We would be very grateful if you would complete this survey as well as forward it on to all of your colleagues working in Neonatal medicine.
Complete the survey here: https://forms.office.com/e/iSb9G6XtbG
Deadline:  September 30, 2023
Global PARITY
Global PARITY (Pediatric Acute cRitical Illness sTudY) is a point prevalence study being conducted by the Global Health subgroup of the Pediatric Acute Lung Injury and Sepsis Investigators (PALISI) Network to determine the burden of pediatric acute, critical illness in resource-limited settings. We are partnering with sites around the globe where primary data collection will take place. We are actively recruiting sites for participation.
This study is being conducted by the Global Health subgroup of the Pediatric Acute Lung Injury and Sepsis Investigators (PALISI) Network to determine the burden of pediatric acute, critical illness in resource-limited settings. We are partnering with sites around the globe where primary data collection will take place. This study will include pediatric patients (aged 28 days to 14 years) from settings around the world and involve screening on 4 separate study dates over one year. Data collection will include a baseline case report form on the screening day, followed by a brief daily case report form for up to 7 days if the child is hospitalized to capture resource utilization, and a final case report form for admitted children recording the final hospital outcome. Screening and data collection will begin in 2021.
Eligible study sites include: Hospitals in resource-limited settings that care for pediatric-aged patients and have the ability to admit them to an inpatient location (ward, high-dependency unit, intensive care unit, etc.).
This study does not involve any form of study intervention. There is currently no dedicated funding for study sites. Authorship and collaborator status will be offered to those meeting specific criteria. Assistance for local ethics committee approval will be provided by the study team.
All eligible hospitals are encouraged to participate in this exciting global study of acute pediatric critical illness epidemiology and resource utilization. Your participation will provide critical information that can be used to design future studies to improve outcomes for acute, critically ill children in resource-limited settings.
Interested parties should contact Teresa Kortz, MD, PhDc or Adrian Holloway, MD at globalparity2021@gmail.com
Para consultas en Español, envíe un correo electrónico a: parityLaRed@gmail.com
Pour toute demande en Français, veuillez envoyer un courriel: parityFrench@gmail.com
Para consultas em Português, envie um e-mail para: parityBrazil@gmail.com
Study website is: https://www.palisiglobalhealth.org/global-parity
Bronchiolitis Expectations, Evaluations and Remedies Survey (BEERS) Study
We are interested in internationally describing pediatric critical care providers' (attendings, fellows, nurse practitioners, physician assistants) practice patterns regarding acute viral bronchiolitis in previously healthy infants. This survey will ask about your management of both intubated and non-intubated patients with bronchiolitis at two separate time points – on admission and during routine care.
Participation in this study will be limited to this one-time survey. The survey should not take any longer than 10 minutes of your time.
Please click the link below and fill out the following survey. Your completion of the survey implies your voluntary consent to participate in the research.
Thank you in advance for your time!
(If the above link does not work, please copy and paste this address into your web browser to answer in English)
En Español
Estamos interesados en internacionalmente describir los patrones de práctica de los intensivistas pediátricos con respecto a la bronquiolitis viral aguda en lactantes previamente sanos. Esta encuesta preguntará sobre su manejo tanto de los pacientes con bronquiolitis intubados como no intubados en dos etapas puntuales: al ingreso y durante la atención de rutina diaria.
La participación en este estudio se limitará a esta única encuesta. La encuesta no debería llevarle más de 10 minutos de su tiempo.
Por favor haga clic en el enlace debajo y complete la siguiente encuesta. Completar la encuesta implica su consentimiento voluntario para participar en la investigación.
¡Gracias de antemano por su tiempo!
(Si el enlace no sirve, por favor copia y pega la siguiente dirección web en su navegador web para contestar en español: https://redcap.ctsi.psu.edu/surveys/?s=H9NYKKWWN3
Neurologic Critical Care COVID Manifestations in Pediatrics
We write to invite you to participate in Neurologic Critical Care COVID Manifestations In Pediatrics -a multicenter, multinational cohort observational study to document prevalence and severity of neurological symptoms and outcomes among patients younger than 18 years old admitted to the hospital with confirmed or presumed COVID19.
Early reports of COVID-19 indicate that adults experience a variety of neurologic symptoms and diagnoses in up to 36% of patients. Of note, some patients without any respiratory symptoms had isolated neurologic symptoms of variable severity ranging from anosmia to encephalitis and stroke. Most commonly, adults with COVID-19 have neurologic symptoms prior to and/or during critical respiratory illness that range in severity from headaches, seizures, coma and cerebrovascular events. In children, experience with other viruses has shown delayed awareness of various short and long term neurologic complications after or during infection, including Guillain-Barre syndrome and influenza, encephalitis and H1N1 influenza, Acute Flaccid myelitis and enterovirus, microcephaly and Zika, to name a few. Data on neurologic manifestations and outcomes for children with COVID-19 are lacking. This study proposes to address this gap.
The Neurocritical Care Society (NCS) developed an international collaborative to study adult COVID-19 neurologic manifestations. This collaborative includes registered sites from 15 countries around the world, and partnerships with other professional organizations for harmonization of common data elements (CDEs) across initiatives. PNCRG and the Pediatric Section of NCS joined forces to add a pediatric arm upon which we can build a platform using common CDEs (modified for pediatrics as applicable) and adding pediatric-specific CDEs for outcome assessment after hospital discharge. Accordingly, we divided the pediatric arm into two phases.
Phase 1 of this study will collect data from a variety of sources such as the electronic medical record using an IRB-approved protocol with waiver of consent. Phase 2 of this study would collect data under an IRB-approved protocol with consent for data sharing, outcome collection and/or parent interview.
We invite all interested members to access the NCS link below. After accessing the main link, please then select the portal for pediatric site registration. We will receive weekly lists from NCS of all sites registering. We will provide registered sites with links to obtain a Phase 1 IRB template, CRFs with the approved CDEs, FAQ list and similar resources.
Step 1: NCS link: https://www.neurocriticalcare.org/research/covid-19-research-opportunities
Step 2: Portal for site registration:  www.surveymonkey.com/r/BKRKNTC
We hope many of you will join!
Sincerely,
Ericka Fink, MD, MS, Courtney Robertson, MD and Michelle Schober, MD on behalf of the NCC COVID Manifestations In Pediatrics Study.
The Critical Coronavirus and Kids Epidemiology (CAKE) Study 
The Critical Coronavirus and Kids Epidemiology (CAKE) Study is a multinational study investigating the epidemiology and clinical course of severe and critical pediatric COVID-19. It is a collaboration of centers from multiple PICU research networks, including PALISI and LARed, plus centers from the Bronchiolitis and Co-Detection (BACON) Study.
We are enrolling children < 19 years old who have a positive test for SARS-CoV2 and are hospitalized for severe or critical COVID-19. Critical COVID-19 includes treatment with ICU-level respiratory support (high flow nasal cannula or invasive/noninvasive ventilation). Severe COVID- includes oxygen support less than critical but meeting the PALICC PARDS "at risk" threshold.
The study is collecting de-identified data, which includes a core data set as well as a brief daily data collection.  All data will be entered into a secure online REDCap database hosted by Nationwide Children's Hospital in Columbus, Ohio, USA. The database is currently available in English and Spanish, and we have plans to translate into Portuguese and French if there is enough interest. Each participating center is expected to get local ethics approval.
The goals of the study are to understand the epidemiology and clinical course of severe/critical COVID-19 including factors that may be associated with a severe presentation, initial presenting symptoms, laboratory findings, treatments, outcomes, and patient- or treatment-related factors that may be associated with improved (or worsened) outcomes. The CAKE study began on 1 April and is expected to run through the end of 2020. We currently have 60 centers from Europe, North America, and South America that are participating.
We continue to seek additional centers that would like to participate, especially from regions that are not currently represented in the study.
Please contact us either at BaconStudy@NationwideChildrens.org (English) or redcolaborativaucip@gmail.com (Spanish) for additional details.
Closed PICU Surveys & Studies
Survey on a new questionnaire for toddler and infant Health-Related Quality of Life
We are inviting you to participate in a survey about the newly developed EQ-TIPS (EuroQol Toddler and Infant Populations) questionnaire, formerly known as the Toddler and Infant (TANDI) Health-Related Quality of Life measure. The aim of this survey is to obtain feedback on the content, acceptability, appropriateness and scoring system of the EQ-TIPS to inform further international development.
The EQ-TIPS was developed for children aged 0-3 years, to be completed by proxy. The EQ-TIPS is similar in format to the EQ-5D instruments which measure the health of older children and adults across five dimensions with three or five levels of severity. They further measure general health on a Visual Analogue Scale (VAS). The EQ-TIPS was developed from the ground up and was not merely an adaptation of the EQ-5D instruments. Thus the EQ-TIPS consists of six dimensions, measured on three levels of severity, and a Visual Analogue Scale measuring general health. The six dimensions include movement, play, pain, communication, social interaction, and eating.
We would value your expert input on the EQ-TIPS descriptive system and a potential scoring system. With your consent, this information will be collated, presented and discussed within a smaller group of experts to inform further development of the instrument and for publication. For further information on the EQ-TIPS and this study, please watch the introductory presentation video below.
Participation in this online survey should take 20-25 minutes. Your participation in the study is voluntary and there will be no reimbursement for your time. Your responses will be anonymous and no identifying information will be captured, unless you leave your contact details to be contacted for further EQ-TIPS research.
Survey Links 
 The survey and further information on the EQ-TIPS for clinicians and researchers can be found  HERE
If possible we would also appreciate clinicians distribute to parents and caregivers, which can be accessed HERE 
If you have any questions about the study or would like to give further input on the EQ-TIPS you may contact  Janine Verstraete at  janine.verstraete@uct.ac.za. 
Role of Active De-escalation in Critically Ill Children with Fluid Accumulation. A survey of paediatric critical care physicians.
As you know, fluid management in critical illness remains controversial. While fluid resuscitation is a cornerstone of the management of hypovolaemic shock, it is less clear what fluid management strategy should be pursued in the post-resuscitation phase when fluid accumulation is common.
Our clinical research collaboration aims to investigate whether active fluid removal (de-escalation) impacts clinical outcomes in critically ill children.
We would be grateful to medical members for 10-15 minutes of your time to complete this online PSG endorsed survey. Its purpose is to understand the perspectives of intensivists regarding fluid management in critically ill children.
Your views will help to inform the design of future trials.
The survey has been endorsed by ANZICS-PSG, PCCS-SG, ESPNIC, PALISI and PACCMAN, and will be distributed internationally. It is administered anonymously, however if you would like to be part of this collaboration and/or receive a copy of the survey results, please leave us your email address at the end.
To participate in the survey please click on the link below or scan the QR code:
QR Code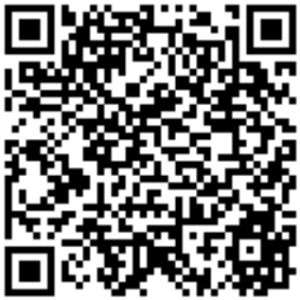 Please contact Angela Aramburo with any queries – Paediatric Intensivist Consultant, Queensland Children's Hospital; Australia angela.aramburo@health.qld.gov.au
Practices and experiences with non-invasive ventilation (NIV) in transportation settings for children under the age of 5
Do you have knowledge of or experience using non-invasive ventilation (NIV) for children under 5 in ground transportation? Take this anonymous survey (less than 15 minutes) to share your experiences with us and help inform the future of respiratory care for children in transport
Take the survey here: https://tinyurl.com/NIV-Transport 
Survey on management of analgesia, sedation and delirium in European PICUs 
Survey for the European Peds ICU community.  Please only complete this survey if you are working in an European PICU.
We are a working group from different PICUs in Germany and would like to assess the current state of analgesia, sedation, withdrawal and delirium management in Europe. We would like to identify difficulties and challenges emerging with analgosedation and delirium to provide data promoting further improvement in the ever-evolving care for our critical ill pediatric patients.
For this purpose we designed a short (10 minutes) survey, which we would like to share with as many PICUs and NICUs all over Europe as we can reach.
Please contact us for questions and further suggestions: Florian von Borell florian.vonborell@uniklinik-dresden.de
Survey link: https://bildungsportal.sachsen.de/umfragen/limesurvey/index.php/943472?lang=en
Deadline: 20th March, 2021
Pediatric Formulation Gap Survey
The WHO has initiated a comprehensive gap analysis of the most needed medicines for children in view of its upcoming review of the Essential Medicines List for children (EMLc).
To date, the WHO Model EMLc has included 336 essential medicines, which patients should have immediate access to at all times and in all public health care facilities.   Still, many medicines of major clinical importance are missing, or have not been readily tested, officially approved for use, or appropriately formulated for children, especially for the very young.
The Global Accelerator for Paediatric formulations (GAP-f) is a WHO-led network focused on achieving Universal Health Coverage by providing better medicines for children in need.  Its mission is to prioritize, evaluate, develop and deliver high-quality medicines in optimal formulations for children. Currently, GAP-f is working on accelerating the development of paediatric formulations in the fields of HIV, tuberculosis and hepatitis C. In the near future it will extend the scope of its activities to other therapeutic areas covered by the EMLc, based on the review of the list and the identification of missing essential paediatric formulations.
To support the WHO review of the Essential Medicines List for children, we are gathering the opinion of experts and health care specialists on which paediatric formulations are missing. Your help would be fundamental.
We would be very grateful if you complete this survey, that should not take more than 20 minutes of your time. You can send your feedback only once, but you can edit your responses until the survey is closed on December 31st, 2020.
Please do not hesitate to share the link with other colleagues who you think may provide a knowledgeable opinion. We remain available to clarify any doubt you may have on the survey and will be happy to assist and receive your questions at the following email address: elisa.barbieri(at)pentafoundation.org
Take the survey here: Paediatric formulation gap survey 
Application of Pediatric SEPSIS Definitions – International Survey
The Society of Critical Care Medicine (SCCM), has assembled a task force to investigate and publish a definition for pediatric sepsis. The World Federation of Pediatric Intensive and Critical Care Societies (WFPICCS) has agreed to assist by conducting an international survey to provide as much data as possible in this effort. Data sources for the definition must come from diversified care settings from across the globe and hence we are seeking your help.
Please assist us in this data gathering effort by sharing the survey link provided herein to appropriate organizations for dissemination. It would be helpful to notify the task force chairs co-chairs (Luregn Schlapbach and Scott Watson) and Co-Vice-Chairs (Lauren Sorce and Andrew Argent) of the organizations that you send the opportunity to for tracking purposes.
Survey Instructions (Completion of this anonymous survey should take approximately 15 minutes). The survey is available in English,  Français / French,  Español / Spanish,  Português / Portuguese,  中文 / Chinese
 Link to the survey : https://redcap.health.uq.edu.au/surveys/?s=D4HLCHXJME
Deadline for response: March 15, 2020
Most Impactful References Guiding Clinical Practice in Pediatric Critical Care
The care we provide at the bedside of our critically-ill patients is a blend of science and art. In an attempt to better understand the science that informs our clinical care, an international working group is interested in hearing from YOU what original-science publications, consensus statements, and clinical guidelines impact the care that you provide at the bedside. With this information, we will create a list of the most impactful resources in our field that can be published and shared amongst our colleagues and trainees worldwide.
The link below will take you to a brief 3-question survey with demographic questions at the end. Your responses can be completely anonymous, but there is an opportunity to provide your email at the end of the survey if you would like follow-up once this project is completed and the list is compiled.*
We truly believe that the product of this work will be beneficial to our entire field and we look forward to sharing with you the finished product.
English Link: https://is.gd/pccmreferences
Spanish link: https://is.gd/PCCMreferencias
French Link: https://is.gd/pccmreferencesfrancais
*Questions about this project can be directed to Don Boyer, MD, MSEd @ Children's Hospital of Philadelphia (boyerd@email.chop.edu)
Deadline for response: March 10, 2020
Practice variation across the pediatric ICUs in term of delirium screening and management
Research over the last decade showed that delirium in the pediatric ICU is common and associated with worse outcome. Prevention, screening and treating delirium in the pediatric ICU gained significant emphasize in the last few years and is an important component of the ICU liberation program.
Literature on pediatric delirium treatment is still scarce and lacks recommended agents and/or dosage. In this small research survey, we try to assess the practice in the pediatric intensive care units throughout the country.
In the survey we have 10 questions and will take less than 3 minutes to finish. We will collect data about your institution but we will not collect any data about the personal answering the question.  Your taking part in this survey is completely voluntary and your responses are anonymized. Only aggregated responses will be published.
We will ensure that the information we collect remains private and used purely for this research study.   Completing this questionnaire will serve as your consent to take part in the study. This study was approved by the IRB at the university of Missouri.
We are very grateful for any information that you and your colleagues can provide. Many thanks for your time.
https://www.surveymonkey.com/r/FSXPK2D
Global Survey of Management of Severe Paediatric Traumatic Brain Injury (TBI) in LMIC
With the recent publication of the "Management of Pediatric Severe Traumatic Brain Injury: 2019 Consensus and Guidelines-Based Algorithm for First and Second Tier Therapies", a group of paediatric intensivists with a global health interest plan to explore the current practice of TBI management in resource-limited settings and the ability to implement them.
We have produced a survey, link below, and would be very grateful if any healthcare professionals that manage or nurse children with severe traumatic brain injury in low-middle income countries could complete it. In addition, if you have contacts in other hospitals or countries, please be kind enough to forward on the link.
https://www.surveymonkey.com/r/PaedTBI
Barriers to Delivery of Enteral Nutrition in PICU 
We invite you to participate in this short international survey of barriers to delivering enteral nutrition in PICU led by the European Society Pediatric and Neonatal Intensive Care (ESPNIC) Nutrition section.
English https://www.surveymonkey.co.uk/r/V9D5QLX
French  https://www.surveymonkey.co.uk/r/CC3Y7KJ
Spanish  https://www.surveymonkey.co.uk/r/ZSGFWLD
Italian  https://it.surveymonkey.com/r/JMPR26F
German  https://www.surveymonkey.co.uk/r/ZRKQYN3
Arabic  https://www.surveymonkey.co.uk/r/CCVZZ32
Latvian  https://www.surveymonkey.co.uk/r/ZRWPVSJ
Chinese  https://www.surveymonkey.com/r/JTVXG8S
Portuguese  https://www.surveymonkey.co.uk/r/ZSM3BK8
Dutch https://nl.surveymonkey.com/r/JWCR3QJ
Polish  https://www.surveymonkey.com/r/JGWXDKG
Deadline:  30 April, 2019
PARK-PICU (Prevalence of Acute Rehab for Kids in the PICU)
PARK-PICU is a point prevalence study to characterize the prevalence and characteristics of mobility as part of routine clinical care for critically ill children internationally.
PARK-PICU aims to determine the prevalence, demographic and treatment-related barriers to formal involvement of physical and occupational therapists (PT/OT) in PICU patients' care and identify factors associated with mobility progression. The results of the study will inform interventional trials to test the effect of early mobilization interventions on short and long-term outcomes in children undergoing active neurocognitive development.
PARK-PICU is being conducted initially in North America, and is being adapted internationally. 77 US sites are currently signed on, and site initiation is actively ongoing in Canada, Europe and Brazil.
Please complete the expression of interest form https://park.web.jhu.edu/expression-of-interest/ if your site is interested in participating with city and country information and a member of the relevant study team will reach out to you!   Thank you.
Tuberculous meningitis (TBM) survey (Johns Hopkins Medicine, USA & University of Cape Town, South Africa)
Tuberculous meningitis (TBM) is an enormous global health problem, yet there are no globally accepted guidelines / protocols to standardize the acute, supportive management, and little research on neurocritical care. Evidence from other brain injury conditions demonstrates the significant positive impact neurocritical care can have on patient outcomes. Internationally relevant guidelines or recommendations for supportive medical and surgical acute care in TBM are sorely needed, and would benefit from multi-centre randomised trials. We appreciate your participation in our survey as well as your generosity in sharing the survey to be completed by others caring for patients with TBM.​
With this survey, we hope to learn about 1) current management practices of these patients (BOTH adult and paediatric), and 2) current resource availability in centres treating TBM around the world. We aim to collect data on the full range of TBM disease (from MILD to SEVERE). Please focus on acute management, specifically the 1st 2 weeks of treatment, when answering all of these questions. Please consider ALL PATIENT populations that you care for, including both intensive care units and non-intensive care units (wards or general floor) when answering these questions. The survey covers the demographics and general information about the treating institution/hospital and their patient cohort, resource availability, data gathering, medical and surgical management. No patient information will be requested, and no patient participants will be enrolled.   Your completion of the survey will serve as your consent to be in this research study.
Fore more information, contacts & complete description of consent terms.
Access the survey here
Deadline: 31 August, 2018
Deadline for response: February 1, 2020
PINS 2018 – a prospective, multi-center cohort study of nutritional practices and outcomes in pediatric intensive care units around the world
Invitation to participate in the upcoming 3rd international study of nutritional practices in Pediatric Intensive Care Units (PICUs).  The 3rd international study will aim to verify the important findings from the two prior studies with updated methods and a more focused approach. Participation in the study will provide many opportunities for participating PICUs: a) a detailed benchmarking site report comparing nutrition practices with other PICUs across the world; b) examine focused research questions and exploration of subgroup populations; c) develop a picu-specific Nutritional risk score that predicts nutritional decline as well as hospital and PICU length of stay. Finally, selected sites will have the opportunity to participate in a novel 'embedded' pragmatic trial of protein supplementation.
For the full invitation letter and site requirements please see here
The start date for this third international study is January 10, 2018.
To identify current practice concerning parental nutrition in critically ill children worldwide (survey for physicians)
The Erasmus MC-Sophia Children's Hospital in Rotterdam in the Netherlands has set up an online survey, in collaboration with the Catholic University of Leuven in Belgium. Through this online survey we would like to investigate the current practice concerning parenteral nutrition in critically ill children worldwide and we are also interested in your doubts and reasons for administering parenteral nutrition during the first week.
Since this 10 minute questionnaire is mostly about nutritional protocols on PICU's, we would strongly advise only physicians working in the PICU to participate.
The questions are available in English, Spanish and French. Your responses are confidential.
English: https://erasmusmcsurvey.erasmusmc.nl/sophia-ick/index.php/153249?lang=en
French: https://erasmusmcsurvey.erasmusmc.nl/sophia-ick/index.php/153249?lang=fr
Spanish: https://erasmusmcsurvey.erasmusmc.nl/sophia-ick/index.php/153249?lang=es
Deadline:  16 October, 2017
Fluid Management Practice after Surgery for Heart Disease Survey
Pediatric intensive care units (PICU) and pediatric cardiac intensive care units (PCICU) around the world use intravenous fluids routinely, but there are few studies looking at how fluids are used or what fluids are used in pediatric critical care.  In pediatric critical care there are, however, currently no guidelines on the amount of fluid to use nor on the choice of fluid, whether it is for maintenance fluid therapy or for resuscitation. More specifically in the setting of the postoperative treatment of children who have surgical repair of heart disease there is an absence in evidence for fluid management. There is currently also no documentation on which strategies are being used in pediatric cardiac intensive care units around the world.
With this survey we want to document common practice in fluid management in the setting of the postoperative treatment of children following surgical repair of heart disease. We hypothesize that there is variability in the fluid management in PCICU's around the world. This may reflect a lack of evidence, lack of availability or economic pressures.
Access the survey here 
Deadline: Wednesday, 31 July, 2017
WFPICCS 'Global Health Initiative' Survey 
This survey is for all PICU health professionals not just those involved in global health.
This is a unique opportunity to provide YOUR thoughts on what future partnerships between colleagues from different resource settings could look like.   Speak up and have your say!  Thank you.
Deadline: Sunday, 30 April, 2017
PICU Rehabilitation Practices and Outcomes Survey
As you know, morbidity in PICU survivors is a critically important topic for patients and families. Please take a few minutes of your day to contribute to an investigator-incentivized e-survey (research funded by PCORI) designed to learn about current opinions and approaches to rehabilitation and outcomes assessment in the PICU. Thank you.