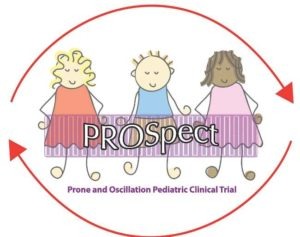 The PROSpect study is open for additional sites.
The PRone and OScillation Pediatric Clinical Trial (PROSpect) is an international clinical research study funded by the National Institutes of Health (NIH) Heart, Lung and Blood Division (NHLBI).
It is not too late to join! To participate, enrolling sites must be experienced in caring for critically ill children (2 weeks to 20 years) with PARDS and our randomized interventions, prone positioning and HFOV, and have backup ECMO capacity.
If interested, please contact Martha Curley curley (at) nursing.upenn.edu directly.